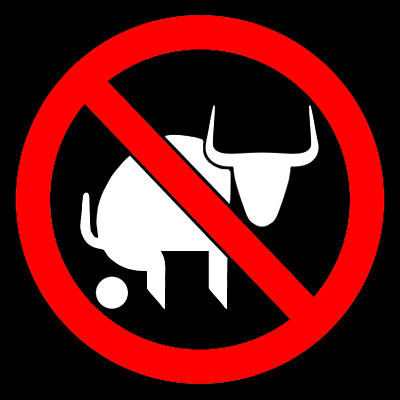 Dearest unadulterated Doctrinaires,
If you've been around dA groups for awhile, you're likely already aware of how much I abhor organized religions. I view them as pardoned organized crime. I'd rather wallpaper my digs with every truly ugly artwork I've ever seen and be forced to remain indoors for the rest of my life staring at them, than know it's still legal to publicly practice them in any society on earth.
If you think for a moment that I'm kidding you, I'm not. That isn't 'Brian' banter. That's a real exchange I'd agree to for ceasing their open perpetration. That's precisely how harmful I perceive our most monumental deceptions and superstitions to be. I'd compassionately sacrifice myself for your end well-being, and love every second of it in the knowledge.
On another, but relative note, have you ever wondered wholly what the criteria are for allowing you to roam freely among others, as opposed to when they turnkey on a padded cell and rekindle a historically exceeding popularity for lobotomies, all in the name of 'you'?
This is a recent excerpt directed at me from a severely unenlightened individual who astonishingly, believe it, or not, is actually loose among you on dA. Mind you, I didn't approach him. He came between me and a mutually agreed association …
"You have no right to call the LORD a fabricated being. And you have no right to call Jesus as a greed-lusting person."
And yet, virtually everyday he and countless common blatantly exercise their right to try to shove their afflictive, delusional, God and Satan bullshit simultaneously down my throat and up my ass sideways.
Believe, son, and envision me as your own
sincere
'Personal Jesus'. Worship me for cluing you that you've nothing to fear of anything humankind foolishly babble about the after-death. If you did, you'd likely be one of the first to Presto FryBaby.
Amen, for amusement.

Brian